Medium / Low Torque Electric Screwdriver
1.Adopting High-Functional Brushless Motor, marvelous lifespan and strong durability to repair and maintenance almost needless.
2.Smaller size, light weight, low noise-pollution, fashionable design, high stability and easy operation motor which gives the benefit of longer working-time. (3 years warranty on motor)
3.Brushless Motor has more stable torque output; it is best to fit for operating in clean-room circumstance and no worry of pollution will be arisen.
4.Best tool to assemble Watch, Laptop, Digital Camera, DVD Player, Cell Phone, Communication Equipment and High tech Products which need to be assembled in clean-room.
5.CE and ETL are optional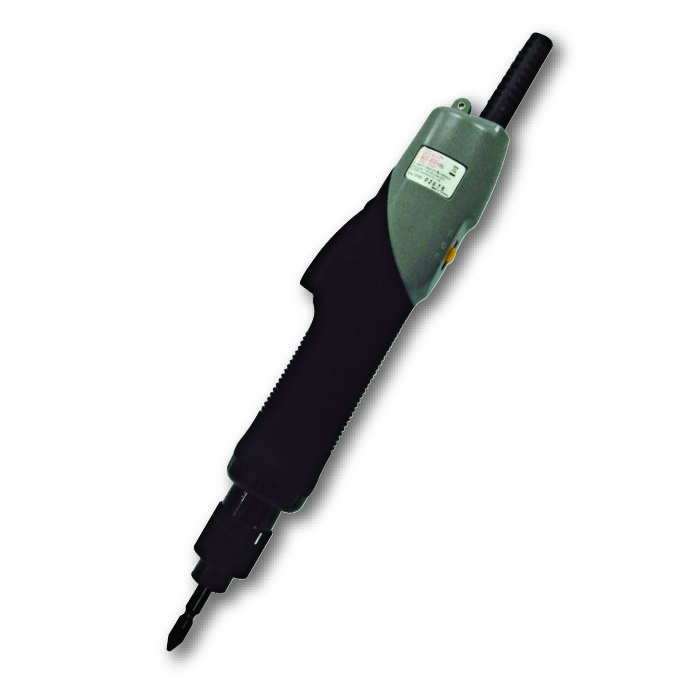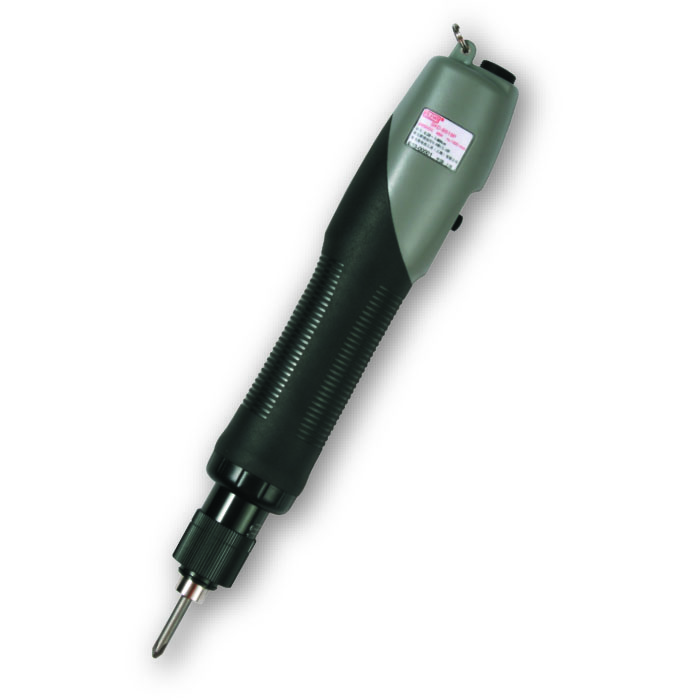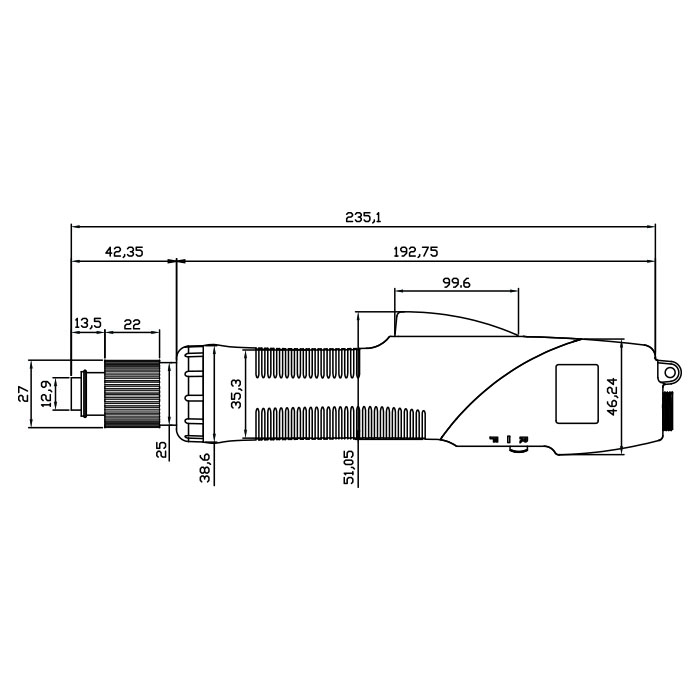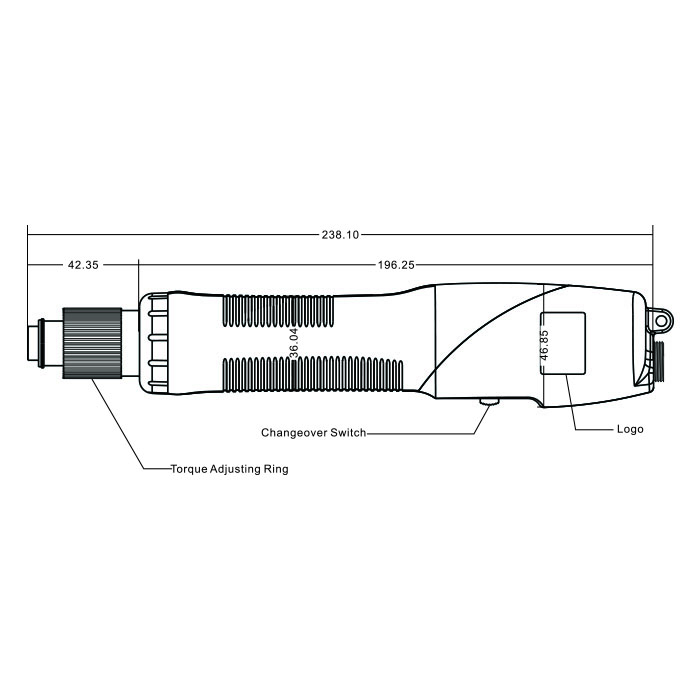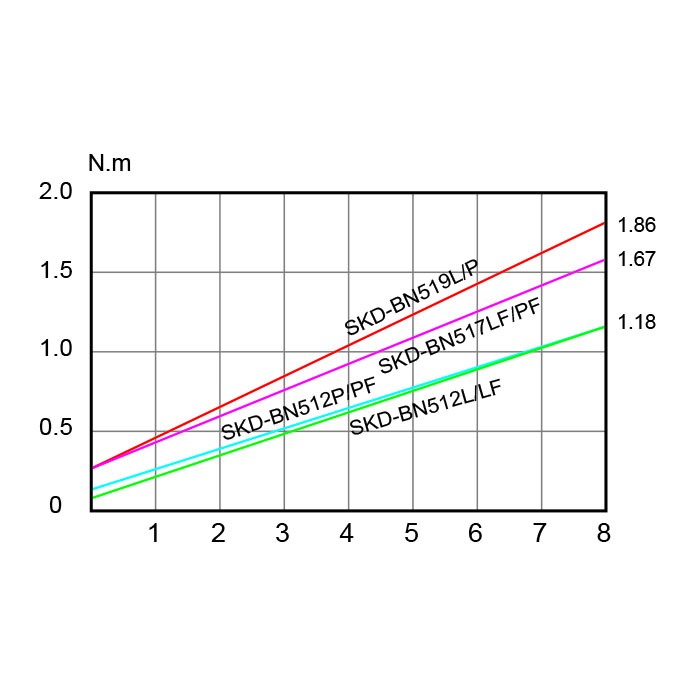 Model
SKD-BN512L
SKD-BN512P
SKD-BN512LF
SKD-BN512PF
SKD-BN517LF/PF
SKD-BN519L/P
Input Voltage
DC24V or DC32V
Power Consumption
55W
Torque
(Kgf.cm)
1.5~12
2~12
1.5~12
2~12
3~17
3~19
(Lbf.in)
1.33~10.44
1.77~10.44
1.33~10.44
1.77~10.44
2.57~14.78
2.57~16.46
(N.m)
0.15~1.18
0.2~1.18
0.15~1.18
0.2~1.18
0.29~1.67
0.29~1.86
Repeatable Torque Accuracy(%)
±3%
Torque Adjustment
StepLess
Free Speed (r.p.m)
HI
1000
1000
2000
2000
2000
1000
LO
700
700
一
一
一
700
Screw Size Dia (mm)
Machine Screw
1.6~3.0
1.6~3.0
1.6~3.0
1.6~3.0
1.6~3.0
2.3~3.5
Tapping Screw
1.6~2.6
1.6~2.6
1.6~2.6
1.6~2.6
1.6~2.6
2.3~3.0
Weight(g)
520
Length(mm)
245
ESD(Anti-Static)
                                 V(With Black housing)
CE
V
RoHS
V
Bit Type