Power Torque Electric Screwdriver
DC Brushless Motor Screwdriver
Screw Counter and Power Controller
KP-AUXA, KP-AUX1T
Provide with the rocker arm, enable to revolve on 360 degrees.
Main shaft can be extended to maximum 830mm
Power arm inside includes nitrogen gas stick , allow user to grab the arm easily, automatic lift up to position after finishing the work.
Easy to assemble and Disassemble.
Optional accessory KP-VA1, KP-VAR(90 degree adapter) is available for user to Adjust angle in accordance with the object to be fastened.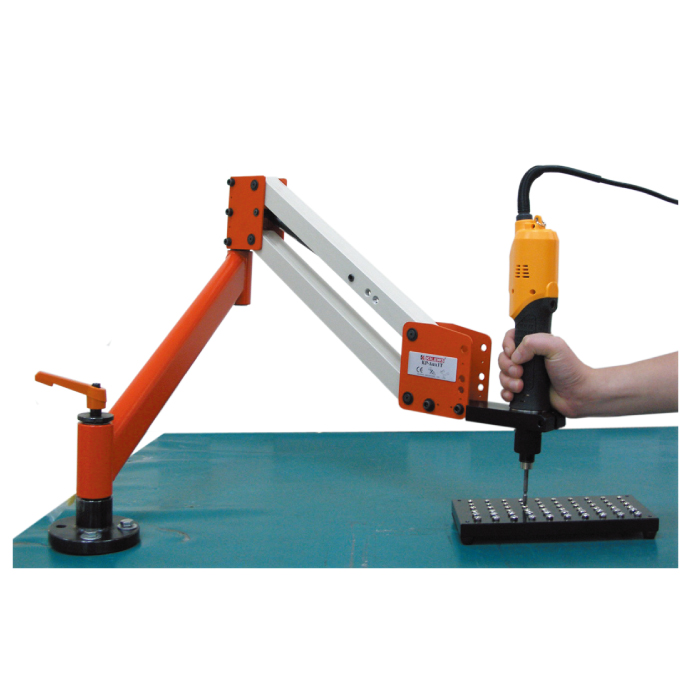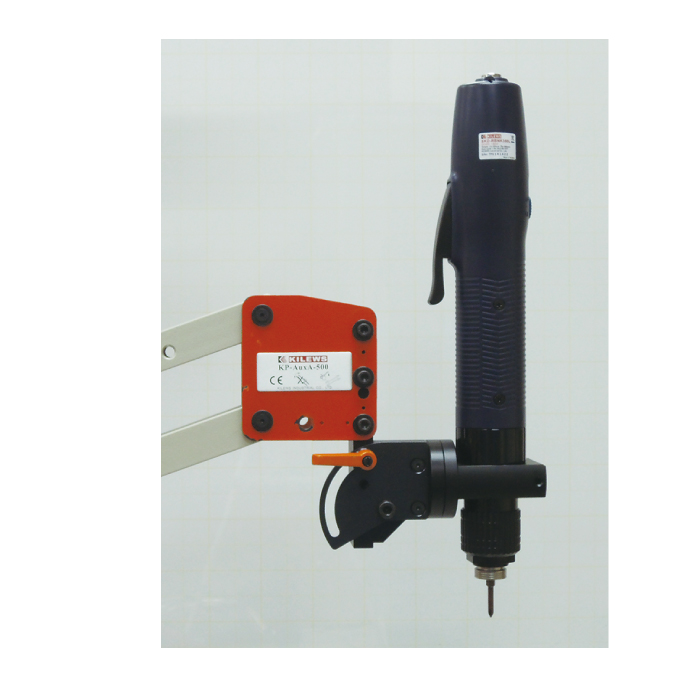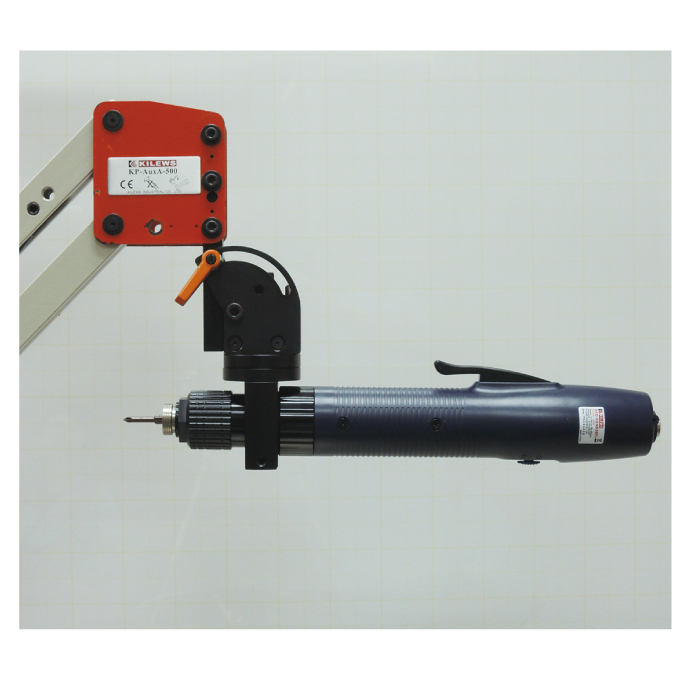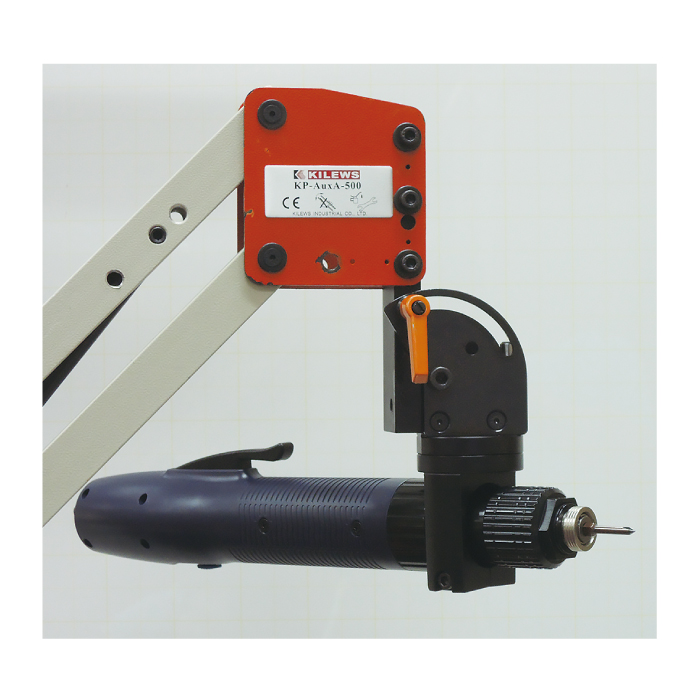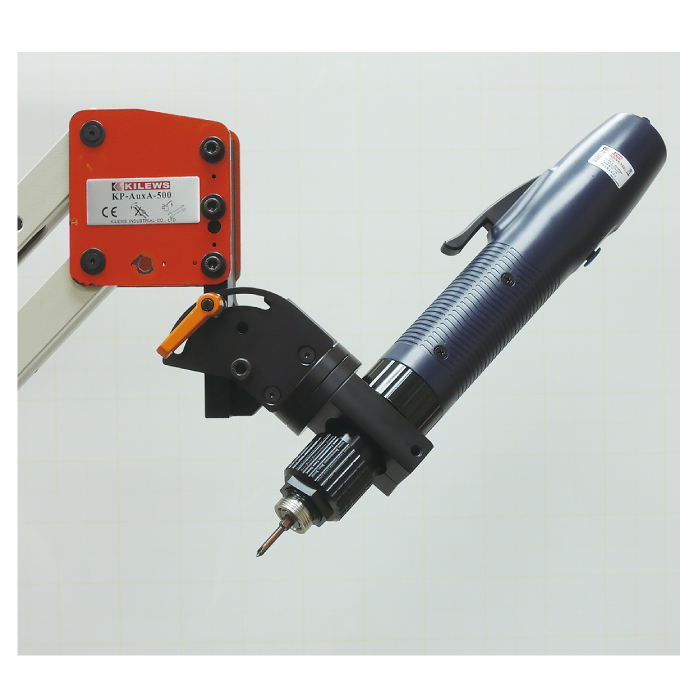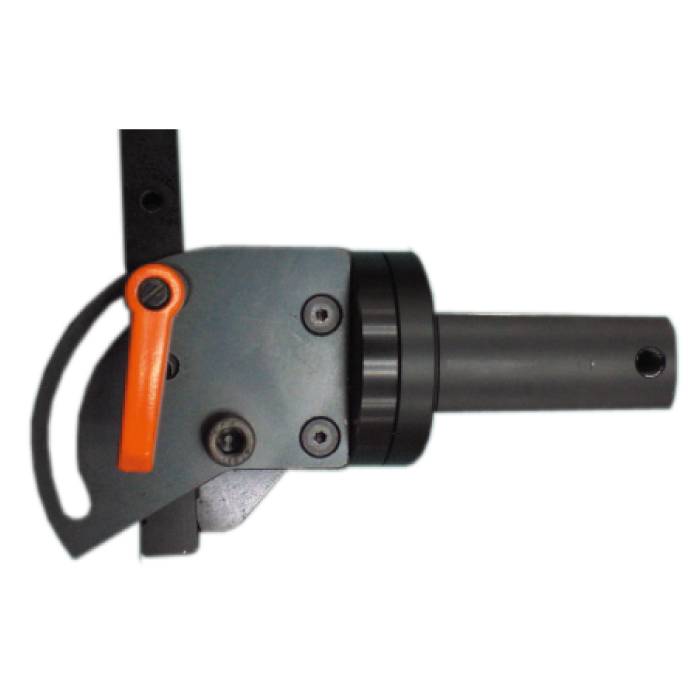 Model
KP-AUXA
KP-AUXA-1
KP-AUXA-2
KP-AUX1T-B
KP-AUXA-500
Description
Suspension Arm
Reach
50mm ~ 830mm
Applicable Models
SKD-RBN Series
SKD-RBN Series
SKD-BN900 Series
SKD-BN800 Series
SKD-BE800 Series
SKD-RBN 350/500 Series
Gas Stick (kg)
25kg
30kg
25kg
20gk
35kg
Remark
Bracket Clamp
KP-VAR adaptable
KP-VA1 adaptable
KP-VA2 adaptable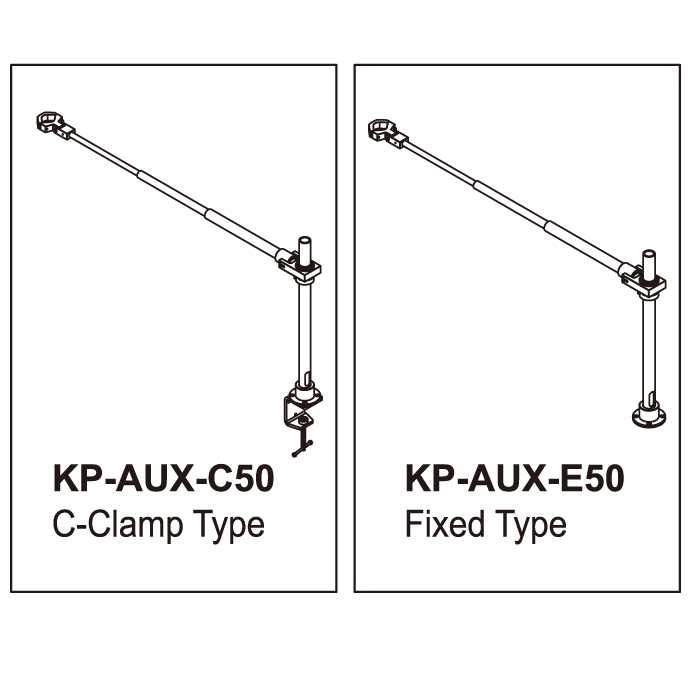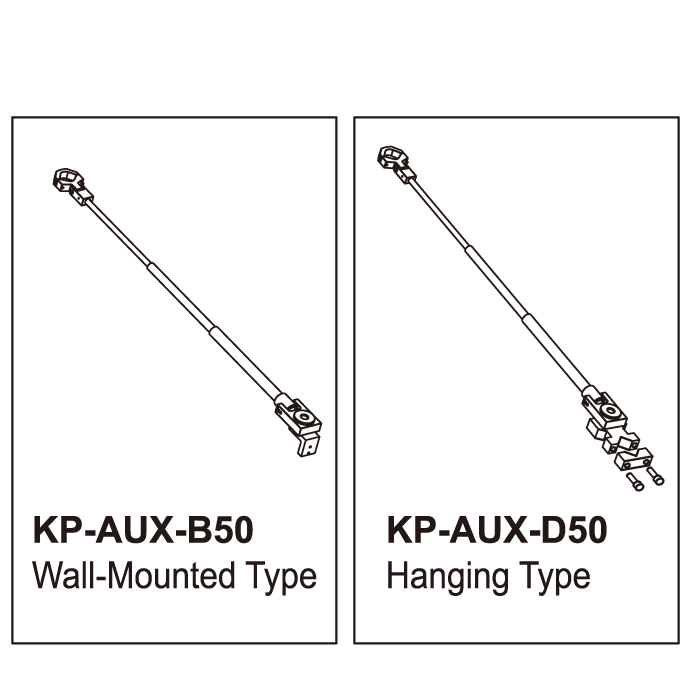 | | | | |
| --- | --- | --- | --- |
| Model No. | Max torque(Nm) | A(min.max)cm | Tool Ø diameter(mm) |
| KP-AUX-C50-1000 | 50 | 43-100 | 38.5-52 |
| KP-AUX-C50-1200 | 50 | 50-120 | 38.5-52 |
| KP-AUX-E50-1000 | 50 | 43-100 | 38.5-52 |
| KP-AUX-E50-1200 | 50 | 50-120 | 38.5-52 |
| KP-AUX-B50-1000 | 50 | 43-100 | 38.5-52 |
| KP-AUX-E50-1200 | 50 | 50-120 | 38.5-52 |
| KP-AUX-D50-1000 | 50 | 43-100 | 38.5-52 |
| KP-AUX-D50-120 | 50 | 50-120 | 38.5-52 |