Power Torque Electric Screwdriver
DC Brushless Motor Screwdriver
Screw Counter and Power Controller
Simply put a vacuum flange onto SKD-BN800L series for picking up non-magnetic type screws, such as plastic, aluminum, and stainless steel made screws.
For different dimension screws by switching different bit nozzles without changing vacuum flange.
The small and handy exclusive vacuum pump is available for all vacuum type of screwdrivers.
For better and efficient way is to place all screws over a screw setter and then use vacuum type screwdrivers.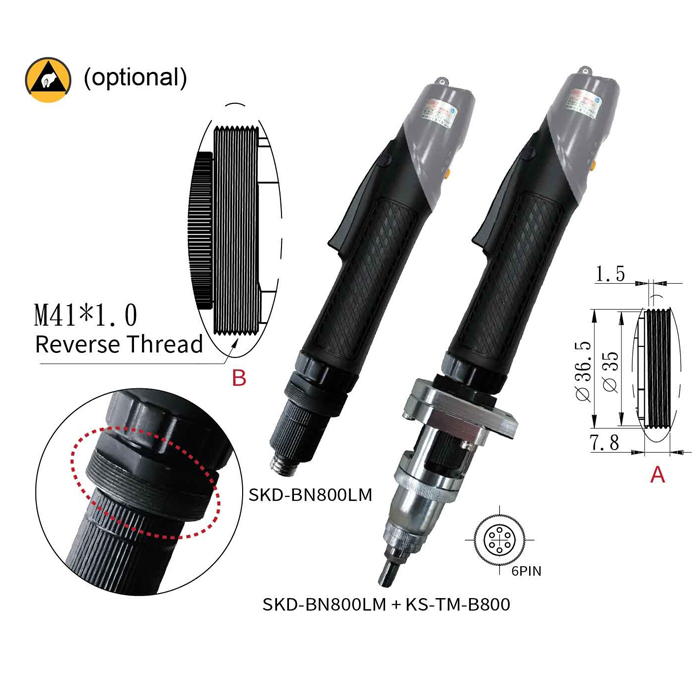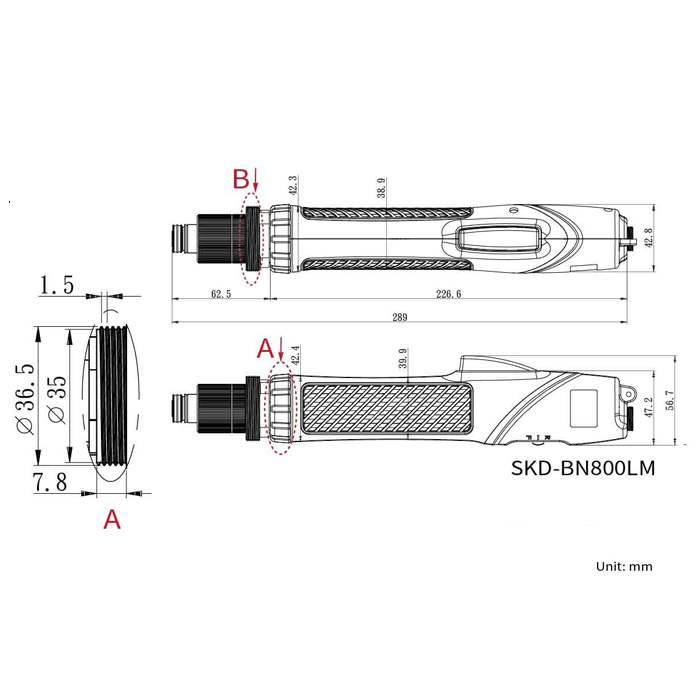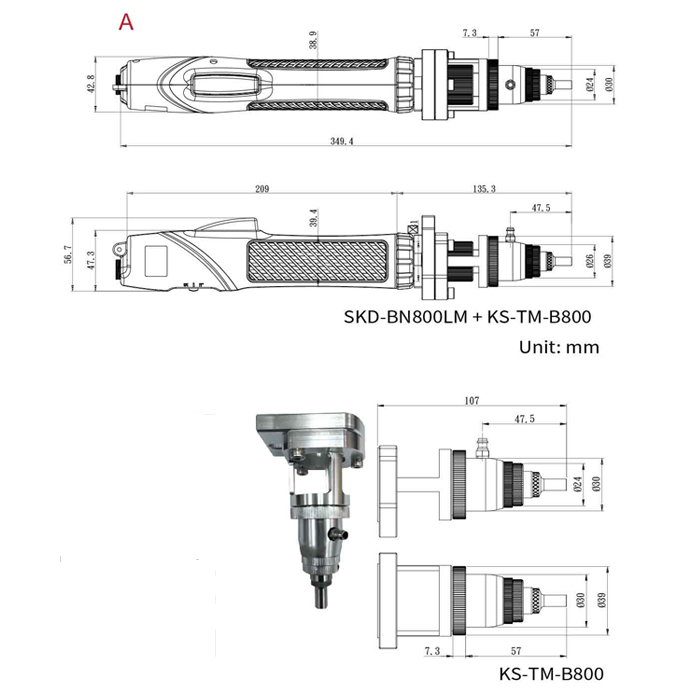 Model
SKD-BN823LFFM
Input Voltage
DC40V
Power Consumption
90W
Torque
(kgf,cm)
8~23
(Lbf.in)
6.94~19.96
(N.m)
Hard Joint
0.78~2.25
Soft Joint
0.78~1.8
Repeatable Torque Accuracy(%)
±3%
Torque Adjustment
Stepless
Free Speed (r.p.m)
HI
3000
LO
—
Screw Size Dia (mm)
Machine Screw
2.6~4.0
Tapping Screw
2.6~3.5
Weight(g)
950
Length(mm)
289
ESD(Anti-Static)
V (black housing)
RoHS
V
Power Controller
SKP-40B-HL(N)
Bit Type
PART NO
d1
d2
D
H
Applicable Models
P11032-15
3.5
5.5
6.5
2
BN800
P11032-17
4.5
6.5
7.5
2
P11032-18
5.5
7.5
8.5
2