✱Adopting the high function of innovation and brushless feature, Durable and permanent life-time. Motor maintenance is unnecessary.
✱Small and light weight, noiseless, streamlined appearance, high stability and easy to use.
✱Forward/Reverse switch modes. Screws can be loosed easily just in a moment without switching the switches' modes.
✱The choice for producing high precision products, such as watches, high precision hard-driver and etc.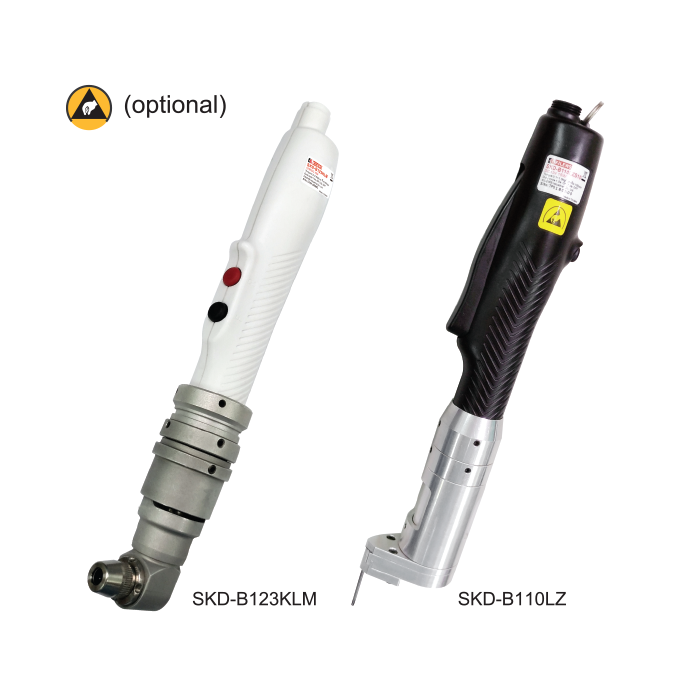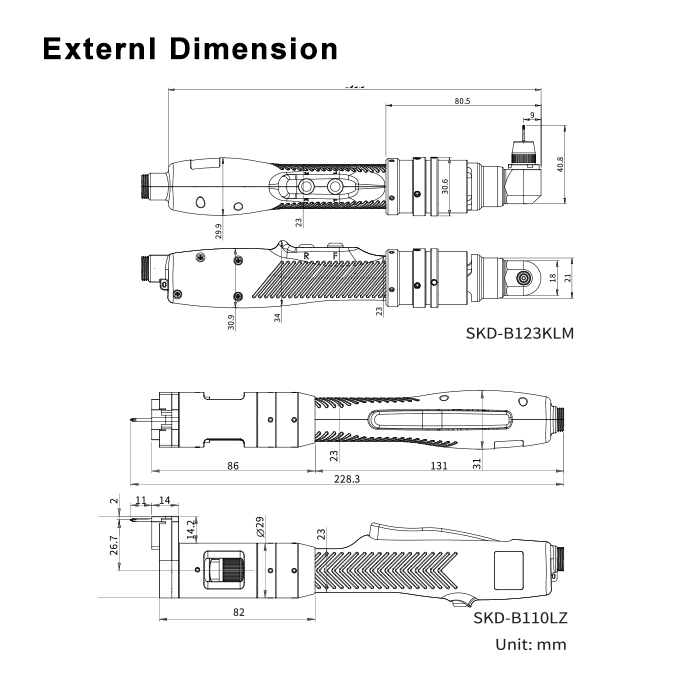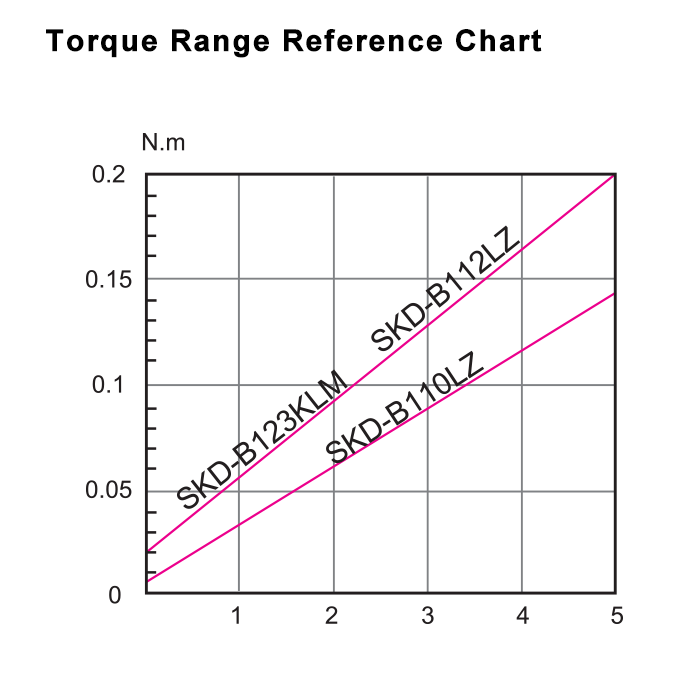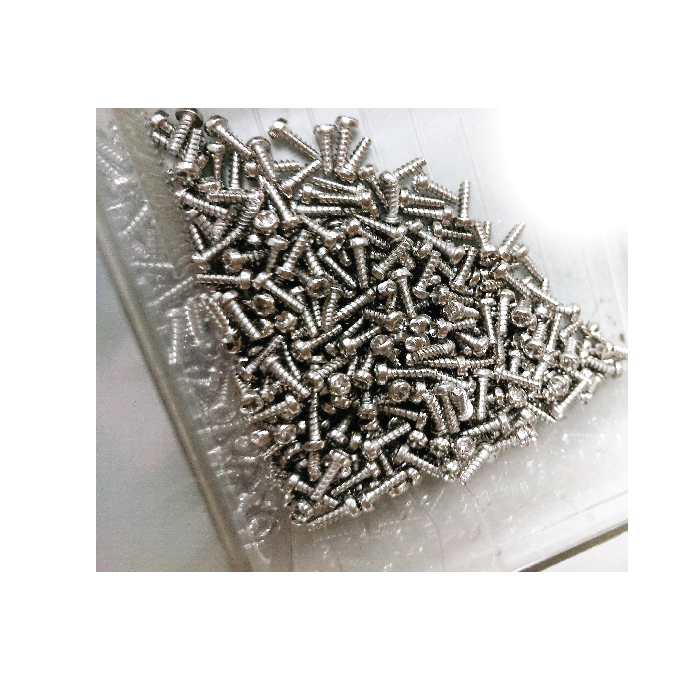 Model
SKD-B123KLM
SKD-B110LZ(26.7mm)
SKD-B112LZ(26.7mm)
Input Voltage
DC9V or DC12V
Torque
(kgf.cm)
0.2~2.0
0.1~1.5
0.2~2.0
(Lbf.in)
0.17~1.7
0.09~1.32
0.17~1.7
(N.m)
0.02~0.2
0.01~0.147
0.02~0.2
Torque Adjustment
Stepless
Free Speed (r.p.m)
HI
1000
LO
700
Screw Size Dia (mm)
Machine Screw
1.0~1.7
Tapping Screw
1.0~1.5
Weight(g)
245
250
Length(mm)
202.9
213.6
Power Controller
SKP-12HL
ESD(Anti-Static)
–
V
V
CE
–
–
–
RoHS
–
V
V
Bit Type