Medium / Low Torque Electric Screwdriver
1.Low-voltage automatic clutch electric screwdrivers with power controllers, can keep long-time operation, high stability, no influence by fluctuated voltage.
2.Be operate with torque fixing ring (KC-2) most applied to office machines, PC peripherals.
3.High technology motor, made by extra strong magnet, fast start and low electric current. Fan and vent let motors fast heat emission, low temperature for successive using.
4.Clutch is made by alloy steel materials made in JAPAN, solid and endurance, fatigue-resistant, high stability and long lifespan.
5.Precise torque is able to set from small to large, range stepless, stable, fast speed, easy operation and high working efficiency.
6.Any screw and socket can be used. As fastening process reach pre-set torque, clutch will be automatically stopped as well.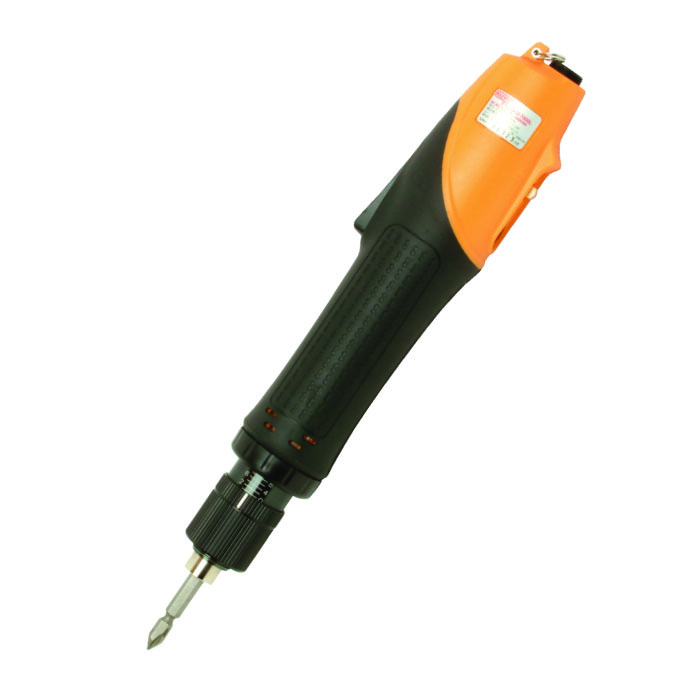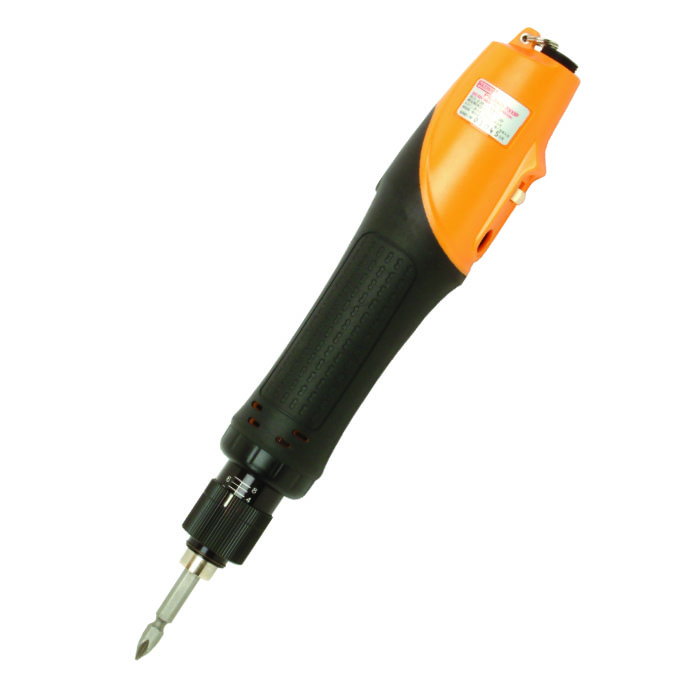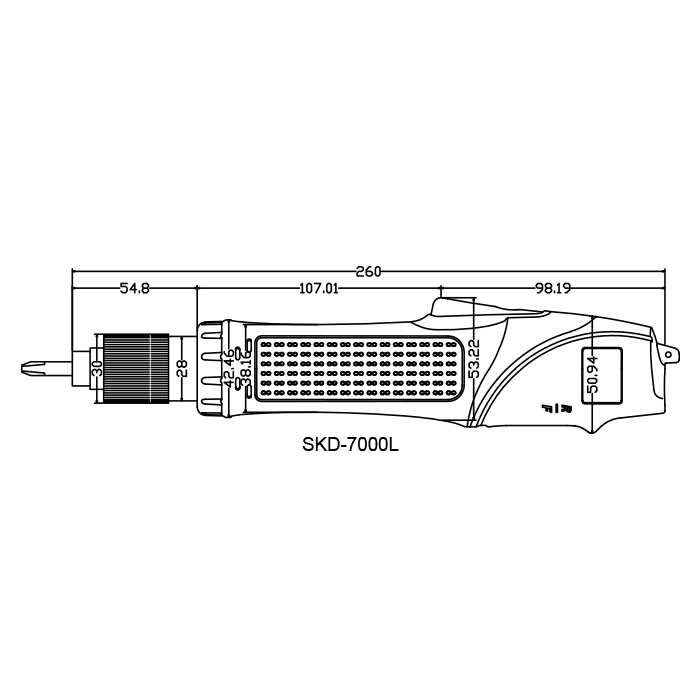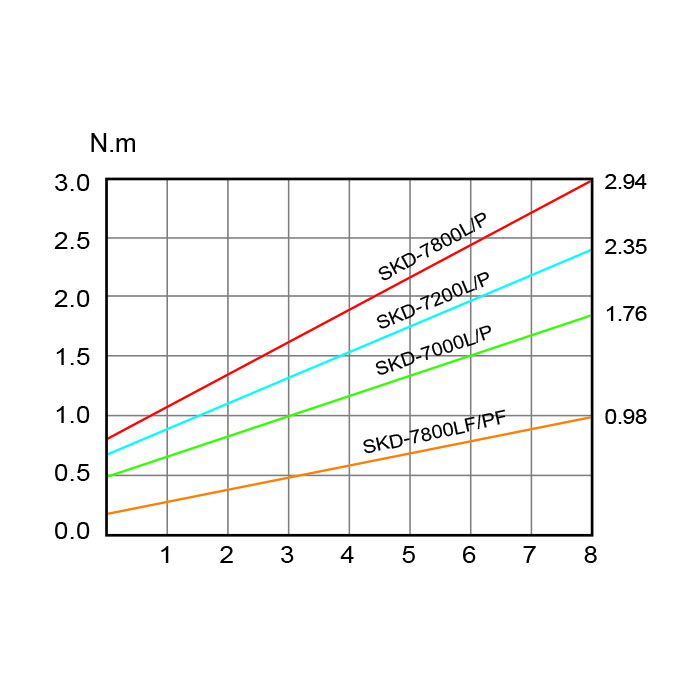 Model
SKD-7000L
SKD-7000P
SKD-7200L
SKD-7200P
SKD-7800L
SKD-7800P
SKD-7800LF
SKD-7800PF
Input Voltage
DC24V or DC32V
DC32V
Power Consumption
50W
Torque
(Kgf.cm)
5~18
7~24
8~30
2~10
(Lbf.in)
4.34~15.58
6.11~20.8
6.9~26.02
1.77~8.67
(N.m)
0.49~1.76
0.69~2.35
0.78~2.94
0.2~0.98
Repeatable Torque Accuracy(%)
±3%
Torque Adjustment
Stepless
Free Speed (r.p.m)
HI
1000
750
530
2000
LO
700
520
350
一
Screw Size Dia (mm)
Machine Screw
2.0~3.5
2.6~4.0
3.0~5.0
2.0~3.0
Tapping Screw
2.0~3.0
2.6~3.5
3.0~4.0
2.0~2.6
Weight(g)
600
Length(mm)
260
ESD(Anti-Static)
                                 V(With Black housing)
CE
V
RoHS
V
Power Controller
SKP-32HL
Bit Type