1.Adopting the high function of innovation and brushless feature. Durable and permanent life-time. Motor maintenance is unnecessary.
2.Small and light weight, noiseless, streamlined appearance, high stability and easy to use.
3.First creation of the smallest and lightest brushless feature.
4.First innovations of Forward/Reverse switch modes. Screws can be loosed easily just in a moment without switching the switches modes.
5.Two lowest torque specifications: 0.08~1.5Kgf.cm / 0.5~3.5Kgf.cm. Best choice for producing high precision products, such as watches, high precision hard-driver and etc.
6.Certification: ETL and CE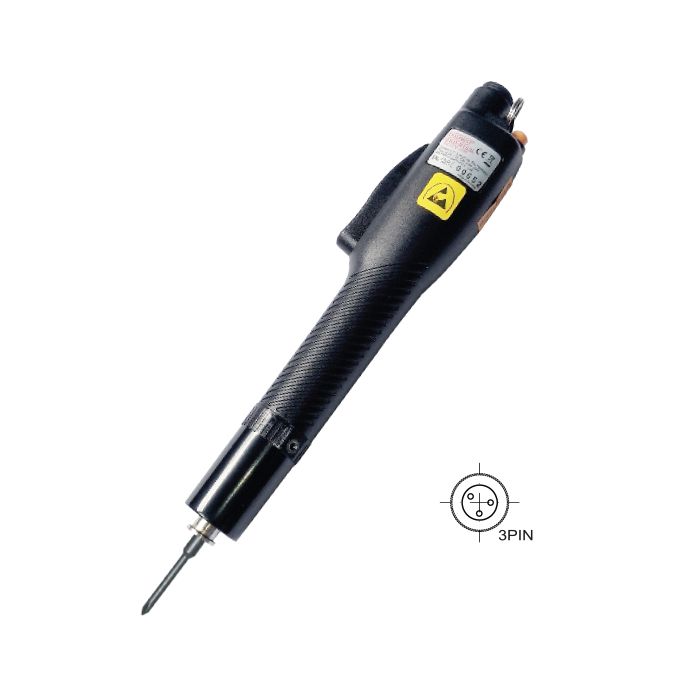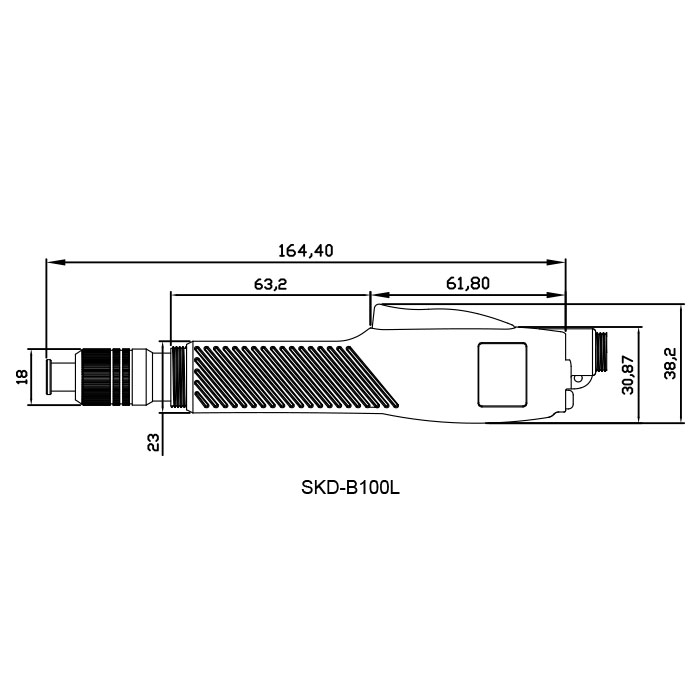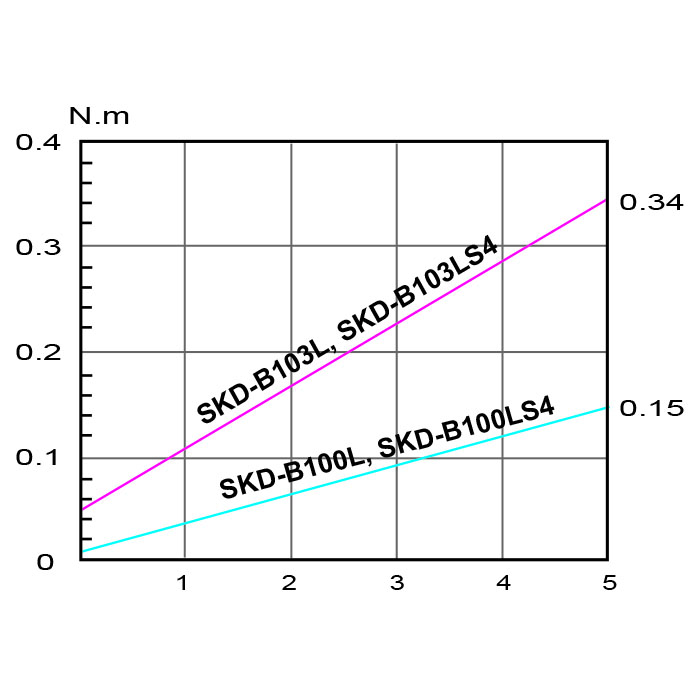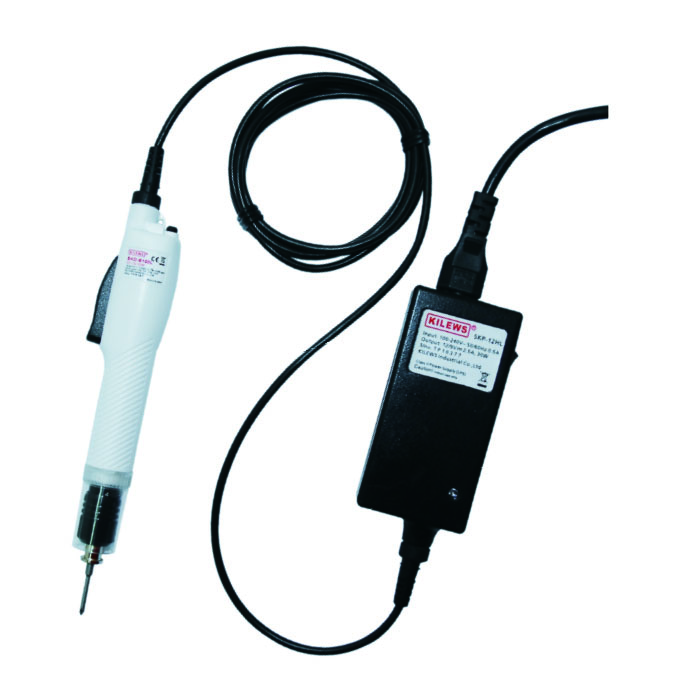 Product Spec
Specifications
Model
SKD-B100L
SKD-B103L
SKD-B100LS4
SKD-B103LS4
Input Voltage
DC9V or DC12V
Torque
(Kgf.cm)
0.08~1.5
0.5~3.5
0.08~1.5
0.5~3.5
(Lbf.in)
0.07~1.33
0.44~3.01
0.07~1.33
0.44~3.01
(N.m)
0.008~0.15
0.05~0.34
0.008~0.15
0.05~0.34
Repeatable Torque Accuracy(%)
±5%
Torque Adjustment
StepLess
Free Speed (r.p.m)
HI
1000
1000
280
280
LO
700
700
200
200
Screw Size Dia (mm)
Machine Screw
1.0~1.7
1.0~2.3
1.0~1.7
1.0~2.3
Tapping Screw
1.0~1.5
1.0~2.0
1.0~1.5
1.0~2.0
Weight(g)
170
Length(mm)
165
Power Controller
SKP-12HL
ESD(Anti-Static)
                                 V(With Black housing)
ETL
V
CE
V
RoHS
V
Bit Type
Power Controller Specifications
| | |
| --- | --- |
| Model | SKP-12HL |
| Input Voltage | AC100~240V 50/60Hz |
| Output Voltage | Lo DC9V / Hi DC12V |
| Capacity | 2.5A |
| Size | 105X50X35 |
| Weight | 144.5g |
| Cord Length | 2M |